Empowering Digital Prescriptions
We help medical companies implement & manage digital prescriptions
Write - Sign - Share Digital Prescriptions
Are you a doctor/medical company looking to secure prescriptions?
Schedule Demo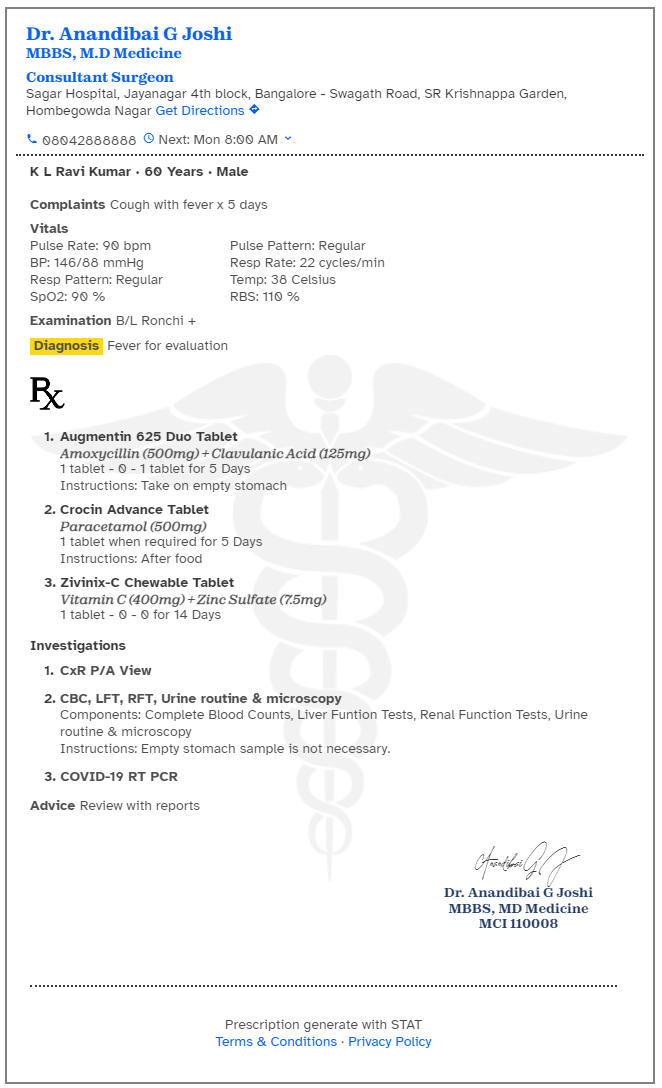 10 lakh+

Prescriptions written
How prescribe online works?
1. Integrate
Add the prescribe online iframe to your back end.

Create doctor profile.
2. Write
Doctor write prescriptions seamlessly using iframe integrated in your backend.
3. Share & manage
Share digitally signed prescription pdf or password protected links with patients.

Revoke a prescription at anytime.
Why prescribe online?
Pain Free
Prescribe online contains a drug, investigation databases, manages digital signatures. Enabling you to build faster
Secure
All information shared is stored securely and can be accessed by those authorized by you. Additionally digital signatures prevents tampering
Easy to use
Our simple and easy to use interface enables to doctor to write prescriptions faster with fewer errors
Get In Touch